Schwen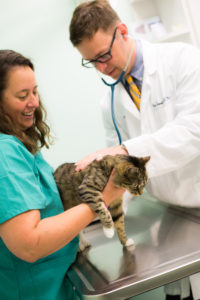 ksville Vet is a full service companion animal hospital. Our hospital utilizes the latest advances in technology and equipment to provide your pet with the best medical care available.
–Surgery                                              –Radiology (X-Rays)/Ultrasound
-Laboratory                                        -Microchipping  
-Fully Stocked Pharmacy              -Acupuncture                       
-Canine Rehabilitation                  -Laser Therapy
-Senior Care and Wellness Exams/Vaccinations  
                                                                                -Hospice and Euthanasia Services
* Payment for veterinary services is due in full upon release or discharge.*
For your convenience, Schwenksville Vet accepts Master Card, Visa, Discover, ATM/Debit, Check, CareCredit, or cash.
---
What's Care Credit? CareCredit provides third party financing to get the care your pet needs immediately, including emergency medical and surgical treatment.
Care Credit offers interest-free and low-interest financing options, as well as low monthly payments.
Finance up to 100% of the treatment cost, with no annual fee and no prepayment penalties.
There is no expiration on your CareCredit card.
For more information, visit the CareCredit site. The application is easy to complete and only takes a few minutes.